Great Adventures in Malta!
Fishing trip - Trolling & Big Game / Bottom Fishing
Experience the thrill and excitement of catching your own fish, both big and small, on these organised private sport-fishing trips, all while sailing along Malta's beautiful coastline.
Ta' Marija - Maltese Folklore Night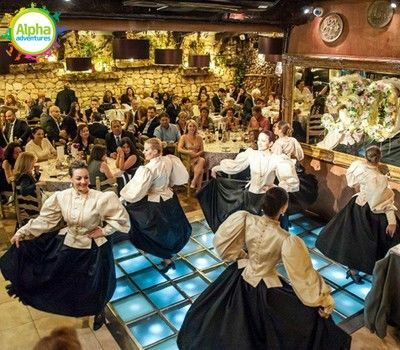 A great mix of food, wine and music. Enjoy a buffet dinner of Malta's finest foods while enjoying live folklore entertainment and sipping delicious wine under the starry night sky.
About us
Alpha Adventures offers the widest range of exciting tours, excursions & adventure activities you can book alone, as a family or a group.
English language courses
Alpha School of English offers a wide range of English language courses.
Visit our other website www.alphaschoolmalta.com.
Malta Tourism Authority
Alpha School of English is licensed by the Malta Tourism Authority (Licence Number 35-0026).
Contact us
Alpha School of English, Arznell Street, St Paul's Bay SPB3232 MALTA, Europe

Email: support@adventures.com.mt
Telephone: +356 21 58 14 74