Great Adventures in Malta!
Limestone Heritage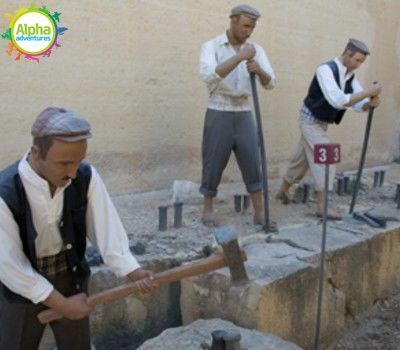 Stone is one of Malta's most valuable resources. The Limestone Heritage Tour gives an insight into Malta's fascinating history. After the in-house movie and walkthrough experience, you get the opportunity to carve your own piece of limestone and really live the history!
About us
Alpha Adventures offers the widest range of exciting tours, excursions & adventure activities you can book alone, as a family or a group.
English language courses
Alpha School of English offers a wide range of English language courses.
Visit our other website www.alphaschoolmalta.com.
Malta Tourism Authority
Alpha School of English is licensed by the Malta Tourism Authority (Licence Number 35-0026).
Contact us
Alpha School of English, Arznell Street, St Paul's Bay SPB3232 MALTA, Europe

Email: support@adventures.com.mt
Telephone: +356 21 58 14 74